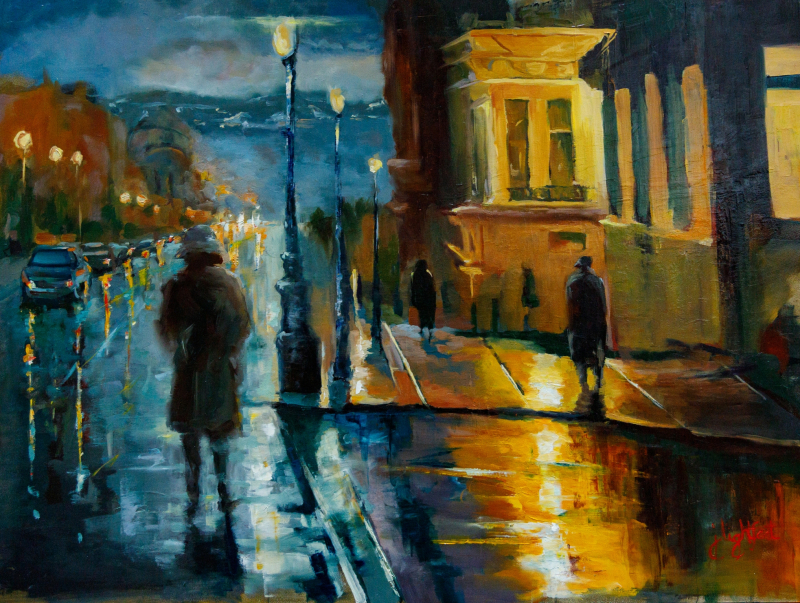 August Oil Painting - Evening, Open Paint
with Jamie Lightfoot
$22500
Tuesdays, 6:00 - 8:00 pm
August 1, 8, 15, 22, 29
This class is oil painting and drawing lessons for students 14 and over, mixed adults and teens. 
Come learn the basics of oil painting!  Students work at their own level and pace. All supplies are provided.
You can work from your photo reference or one of mine. You can see my available references here: https://www.picketfenceartstudio.com/blog/reference-photos-for-paintings
Before your first class, please email me and let me know if you will be using one of my images or send a couple of the images you are thinking of, and we will select a good reference image. An Ipad or laptop are the best options. Printed photos work as well. Please also let me know your interest and level of skill. 
All supplies are provided. You can see a list of the supplies we use here:https://www.picketfenceartstudio.com/blog/beginners-oil-painting-supply-list
"I don't just teach people to paint; I teach them to find and develop themselves as artists.
This means my students learn to:-
Broaden, develop, respect, and trust their artistic eye-
Channel their inner critic in a productive and non-threatening way-
Develop familiarity with artistic tools and techniques in a way that allows their unique visions to shine-
Build familiarity with the artistic process- Develop personal confidence in their abilities to create."
Payment plan available: $100 deposit plus 1 payment of $125.00, paid every four weeks.
Aug

1

-

29th

,

2023

Tue

for

5 weeks

from

6:00 - 8:00 pm
Picket Fence Art Studio
(425) 466-1751
14700 148th Ave NE
Woodinville, WA 98072 Get directions